Program Overview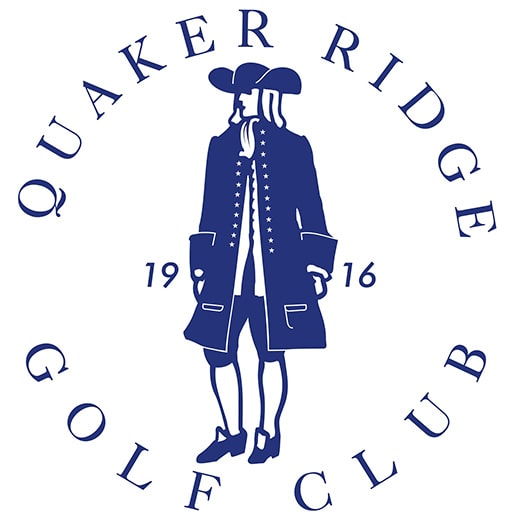 The Quaker Ridge Golf Club Fellows Program gives rising 10th, 11th and 12th grade New Rochelle High School Students – the Quaker Ridge Golf Club Fellows – the opportunity to engage in a meaningful summer program of approximately 35 hours a week for 8 weeks in July and August, 2021.
Fellows can explore careers and career pathways in the golf (and tennis) industry and participate in mentoring and networking events that expose them to other professions. The Program is rounded out with workshops in a variety of areas, including college readiness and life-skills development.
The Quaker Ridge Golf Club, located in Scarsdale, NY, is a private club with more than 400 member families. The golf course, which was designed by A.W. Tillinghast in 1916 and opened in 1918, Is often referred to as "Tillie's Treasure" and is ranked among the top 100 in the United States by both Golf Digest and Golf Magazine. Quaker Ridge Golf Club embraces the core values of community, honesty, integrity, respect for the individual, teamwork and the competitive spirit.
Momentum Golf & Education is partnered with the Club to provide 8 students with the opportunity to participate in:
Internships for 25 hours/week to work and learn under the supervision and guidance of the Club's professional staff. (Fellows can select an internship placement from the following: Golf Operations, the Golf Shop, Golf Course Maintenance, Food and Beverage, Tennis Operations, and Club Management and Business Operations.)
Instruction in golf and tennis for about 5 hours/week
Mentoring, networking, and participatory workshops up to 5 hours/week. (Fellows attend the Quaker Ridge Golf Club Practicum Speaker Series as well as networking dinners during orientation and in late summer and/or early fall. Dinners are attended by Club members who work in a variety of sectors, including engineering, medicine, finance, law and business.)
All Fellows will receive a summer stipend of $2,800
Program Benefits
As Quaker Ridge Golf Club Fellows, students:
Experience and become part of the Quaker Ridge Golf Club community
Are instructed in the game of golf and in the game of tennis, as well as in the life skills these sports embrace
Experience the different facets of running a renowned, first-in-class golf club, supervised by professional staff members
Hone their knowledge about STEM/STEAM careers and educational and career pathways within and outside the golf sector
Participate in workshops on, among other things, networking; writing resumes and personal statements for college or vocational school admissions; effective communication strategies and skills; and financial literacy and responsibility
Receive guidance and mentoring from Club members and Momentum's staff and network of professionals
Receive a Fellows stipend
Eligibility Requirements
High school students must:
Be a student of color
Be at least 15 years of age and a rising sophomore, junior or senior
Maintain a GPA of 3.0 on a 4.0 scale
Complete an application that includes personal statements (prompt questions are provided), unofficial transcript, and a letter of recommendation from a teacher and/or academic advisor. (Scroll down to start an application.)
Final selection requires that the student:
Identifies internship placement(s) of interest (up to two selections are required)
Successfully interviews for the internship placement
Completes the Fellowship Agreement/Code of Conduct
Key Dates
March 15: Application deadline, semi-finalists selected and notified
March 22-April 30: Application review, interviews and selection process
May 21: Deadline to reply to fellows program
June 29 & 30: Fellows orientation session
July 1-August 31: Summer Internships
How to Apply
To apply to the program, you must complete our application form and submit a transcript.